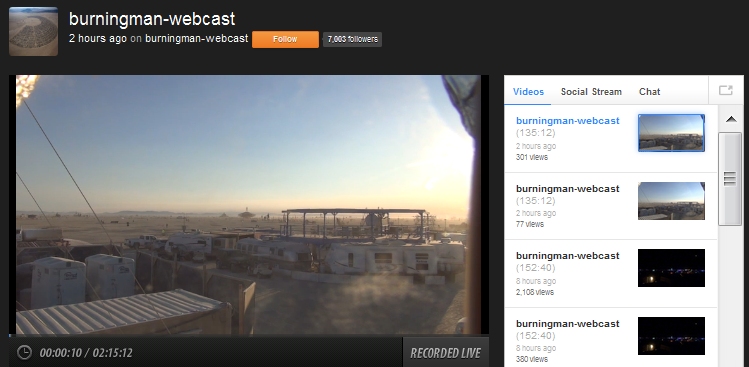 Once again UStream is providing multiple webcasts from Burning Man 2013. You can watch recorded segments or stream it live.
Burning Man 2013 is being held from August 26th to September 2nd. Click here to visit the official Burning Man website.
Don't know what Burning Man is?  Read this page: http://www.domerama.com/general/what-is-burning-man/
If you want to view the webcasts, click here.