The best way to describe Burning Man is to call it a surreal experience.
Those who never attended Burning Man probably see it as a modern version of Woodstock (if you don't know what that is, ask your parents!) in the Nevada Black Rock desert. But it's much more, encompassing a philosophy and a strong message of participation, not forgetting a wild variety of eccentric participants, mutant vehicles, radical designs and art everywhere, plus activities and things you'll never see in conventional society.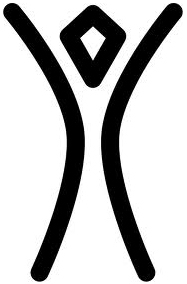 A little history…
It started in 1986 as a simple bonfire on the beach with a few friends in attendance with effigies of a 9-foot wooden man and a smaller wooden dog set on fire.
By 1997 the event attracted more than 8000 attendees which was cause for concern with authorities. A driving ban was put in place in 1998, making only walking and anything pedal-powered allowed. It was also increasingly becoming an event of artistic and self-expression, becoming the seed for what it is referred to now as Black Rock City.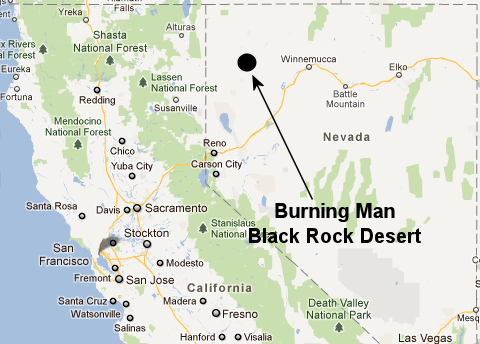 Presently it is an established 10-day event with attendance of more than 53 000 participants in 2011 , and growing each year, with a different theme each time. Anyone attending the event brings their supplies and shelters. The one of choice is the geodesic dome structure.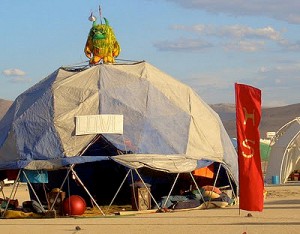 The area dedicated to Burning man is two-thirds of a 1.5-mile (2.4-km) diameter circle similar to the letter "C" with "avenues" all leading towards a central area where the Man effigy is burned.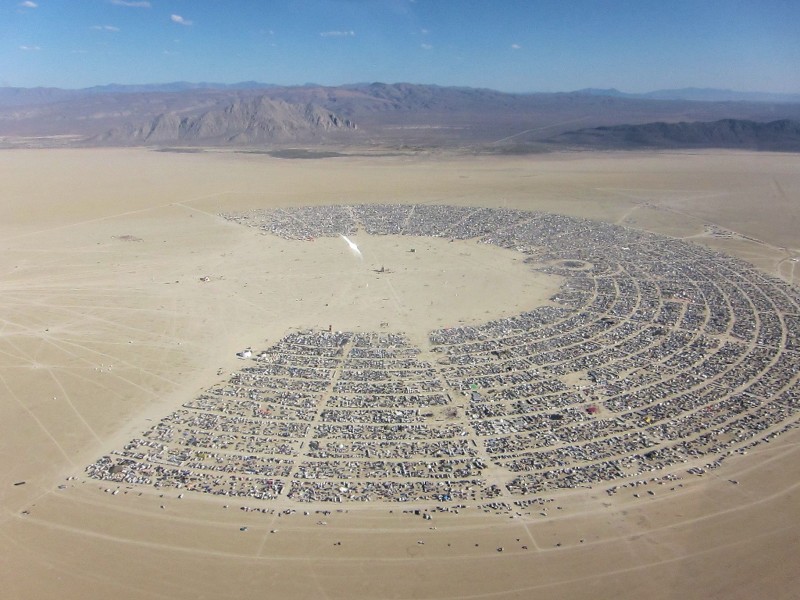 Rules and behaviors
The rules of conduct are very strict and enforced. For example organizers of Burning Man are proud to report a zero human footprint in the desert after each event. This is called the "Leave no trace" commitment.
As for behaviors, some are fairly surprising yet created to follow the Burning Man philosophy such as no cash transactions permitted between attendees of the event. On the flip side, radical self-expression and participation are both greatly encouraged.
In 2011 Larry Harvey, one of the founders of Burning Man began to take steps to turn the event into a not-for profit operation.
For a detailed summary of what Burning Man is, please go to http://en.wikipedia.org/wiki/Burning_Man
or at the official Burning man website
Burning Man Festival: History of the Celebration
Burning Man Temple Burn 2011
An Idiot's virgin Burning Man experience
Human Light Suit: Burning Man 2011
Burning Man 2010 ::: The Mystic Adventure
Human Light Suit: Burning Man 2010
"Playa Time: Dust to Dust" – Burning Man 2011 Time Lapse
Burning Man 2011: Ten days of festival experience by Rainbow Raccoon
Trojan Horse Burn @ Burning Man 2011
Awesome Burning Man Video Montage )*(
Burning Man 2010 Metropolis
Burning Man 2011 – Amazing Adventure )'(
Hot Air Balloon Ride over Burning Man 2011
Timelapse-icus Maximus HD Burning Man 2011 by James Cole, Music by Elite Force/DISTRIKT
Burning Man 2011 Precompression
My Playa Adventure – Burning Man 2009
Yacht Art Car @ Burning Man 2011
Robot Heart Soundsystem @ Burning Man
Burning Man 2009 – Montage Music Video