We have just added a new section, glass and metal greenhouses. For those looking for aluminum and glass geodesic dome greenhouses, Peter Ellis offers very stylish and well-built structures.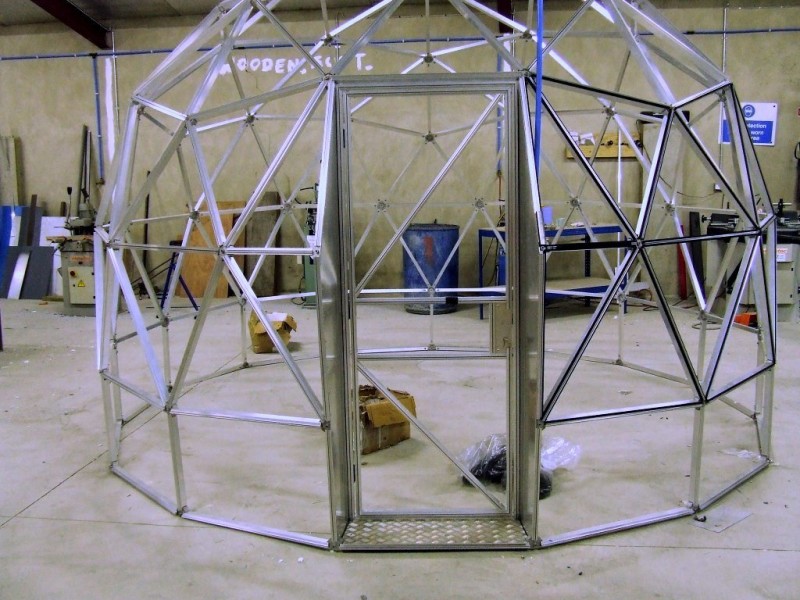 We invite you to look at the other pictures Peter has provided to us by viewing the new glass and metal greenhouse page.
Peter is also the inventor of a new type of geodesic hub. Here below is one of them. As you can see the hubs are designed to work with traditional square tubing which for many is a benefit because covering your dome is now much easier.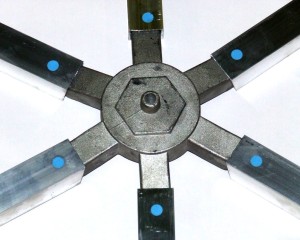 Peter also offers traditional domes for a variety of uses, and our favorite is how one of his domes was used by a theater troop in Ireland to put on a show for disabled kids. Not only do the actors do a great job as you can tell by the video clip below, but also the children seem to have a great time.