Assembly of a geodesic dome greenhouse
Every good story needs a sidekick, and this one starts with this little girl, Lacy. Don't worry, she pulls this stunt every time she sees someone with a camera.
Don S. Collins was kind enough to let us publish his story of how he went to visit a couple of friends to assemble a geodesic greenhouse kit, complete with polycarbonate glazing and a heat collector among other features. The pieces were pre-drilled and measured to make it easier to put together.
A while back , to help my Friends erect a geodesic dome greenhouse, 28 feet wide by 13 feet tall. The picture below gives an idea of the beautiful landscape where it will be built.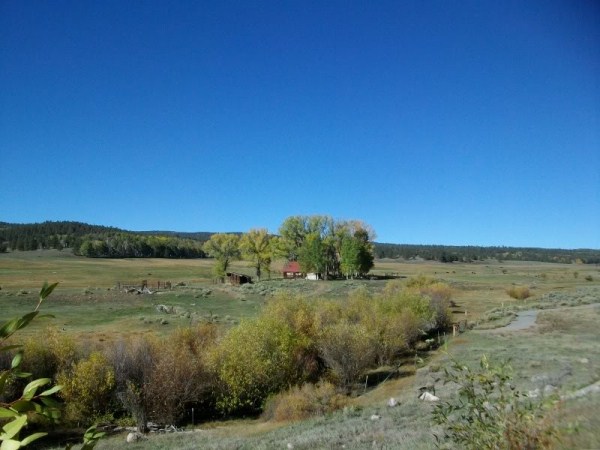 This is the pad, already prepared, for the dome.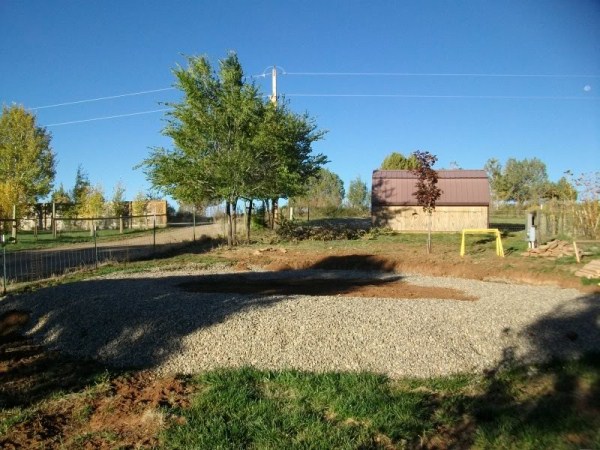 The entire dome is packed in this small trailer, and delivered by a Foreman, who will oversee our labor.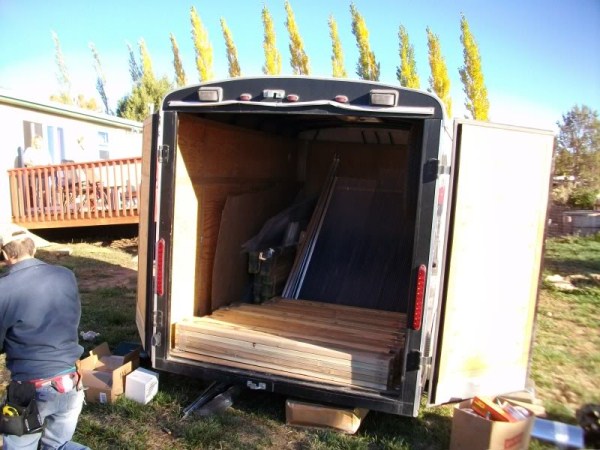 It only took about an hour for the 4 of us to build and shoot the stem wall for level.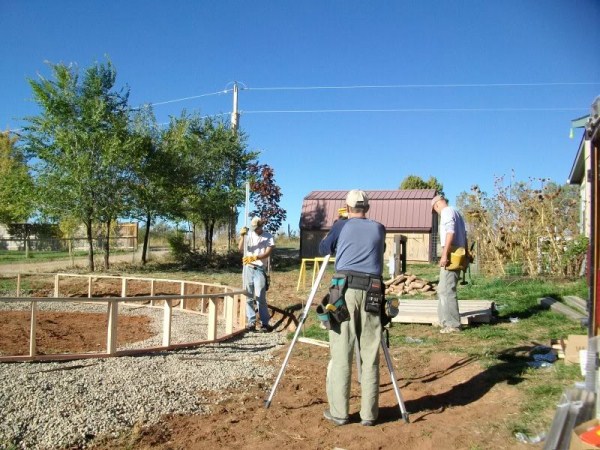 All the 2×4 studs are pre-cut and drilled. This is the first tier of 2x going up.
And, the second tier.
Only 2 to go!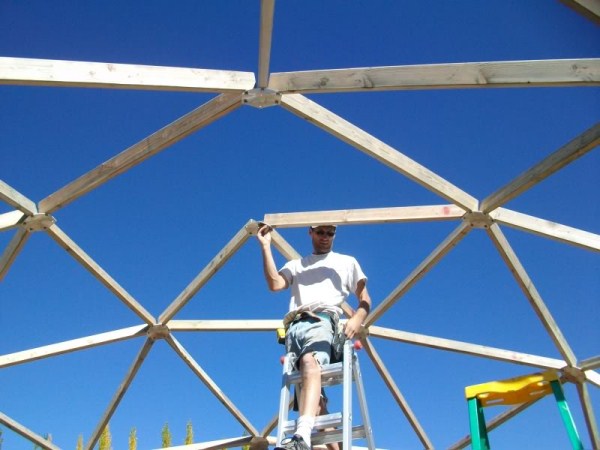 Completed framing in 3.5 hours.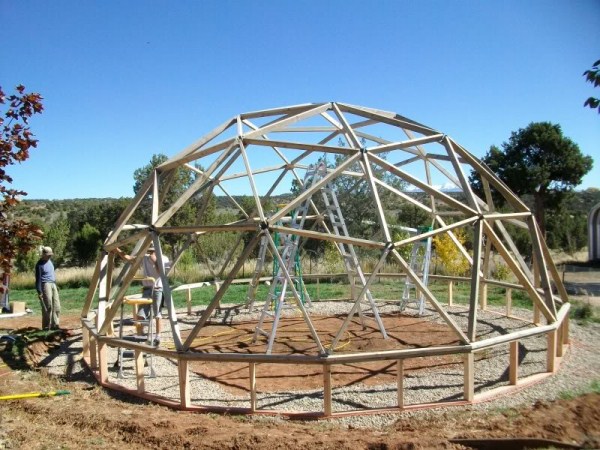 Putting the panels on was labor intensive.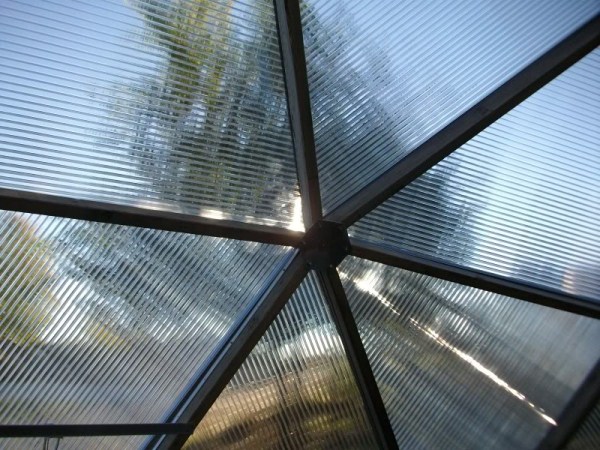 Some of the panels are insulated to reflect heat back to the 1400 gallon water heat sink.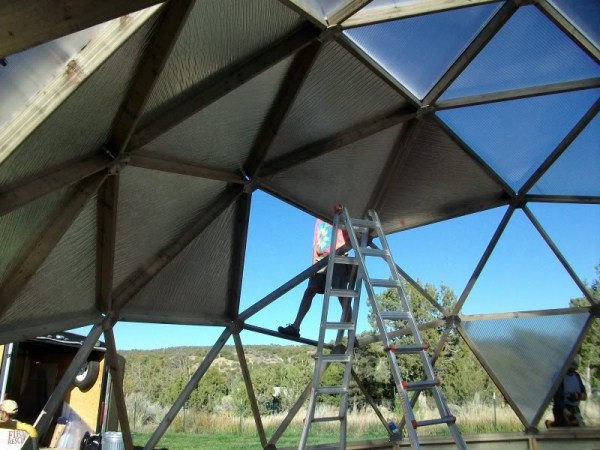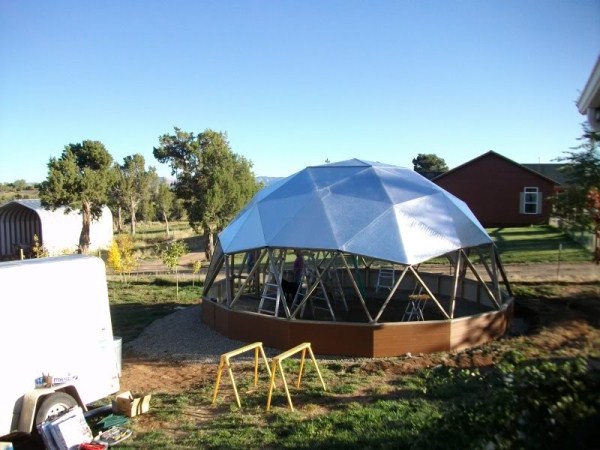 End of day 2 was a welcome sight.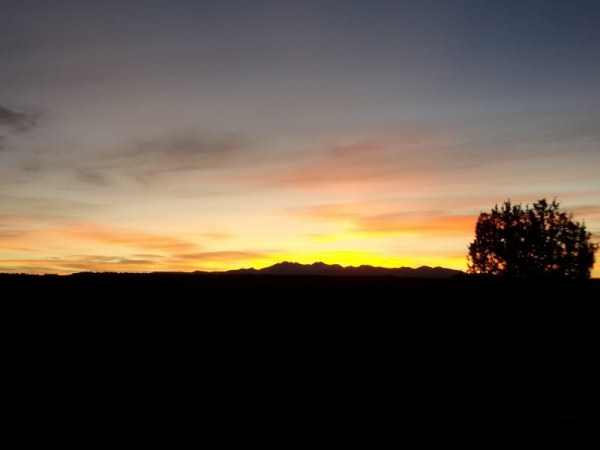 Here is the foreman.  He has lost count of how many of these he has put up. A great guy, and a pleasure to work with.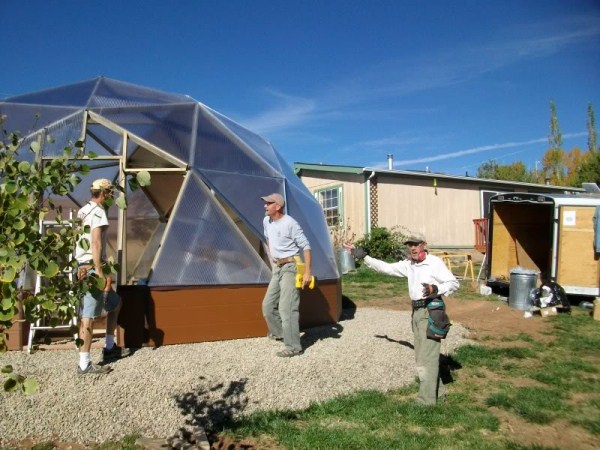 The little gas shocks are filled with bees-wax. As the dome warms up, they extend and open the 2 roof vents, and 2 sidewall vents.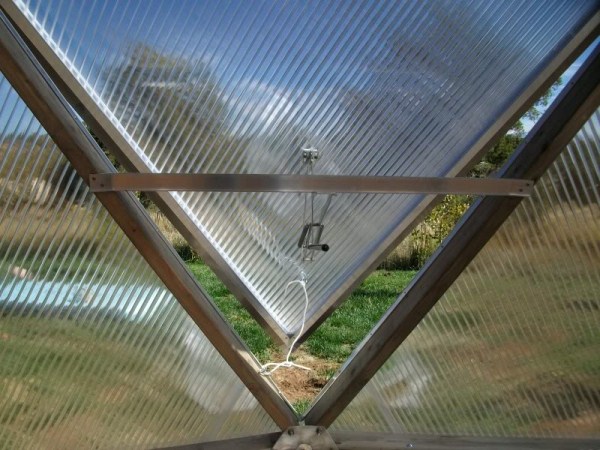 This is starting to look like something!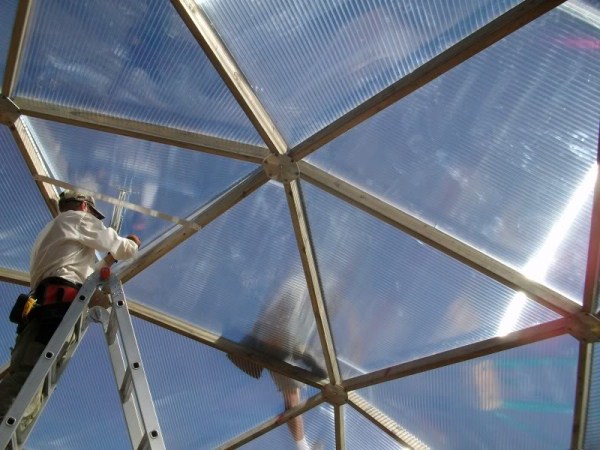 That poor, mistreated Doggy. He is too tired to supervise and needs a Cat-nap.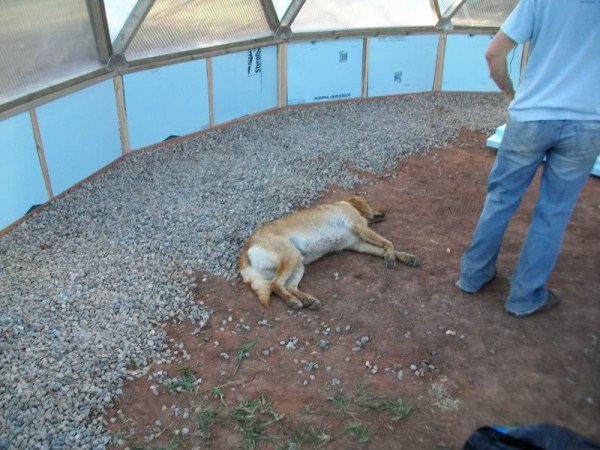 Here, Rob is putting down sand on the bottom of the 1400 gallon tank. It gets a liner similar to a water bed.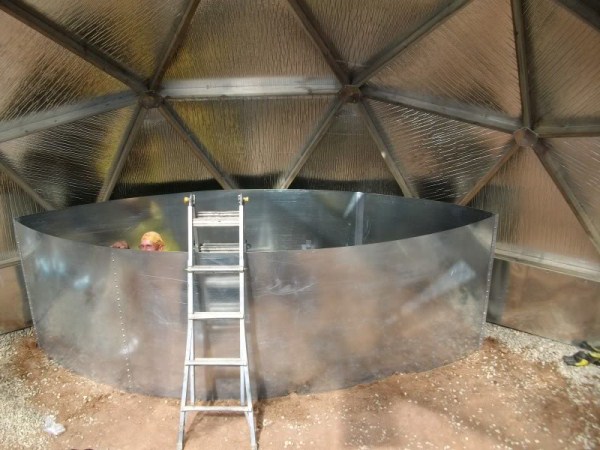 The liner and tank stiffener in place.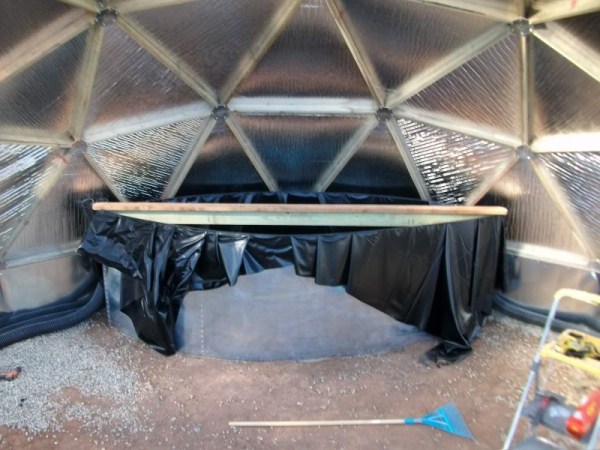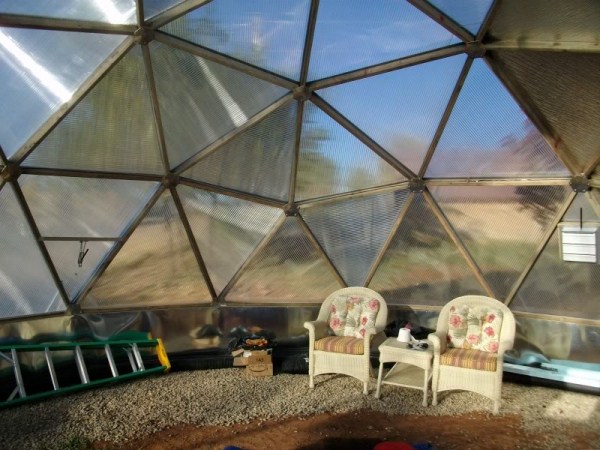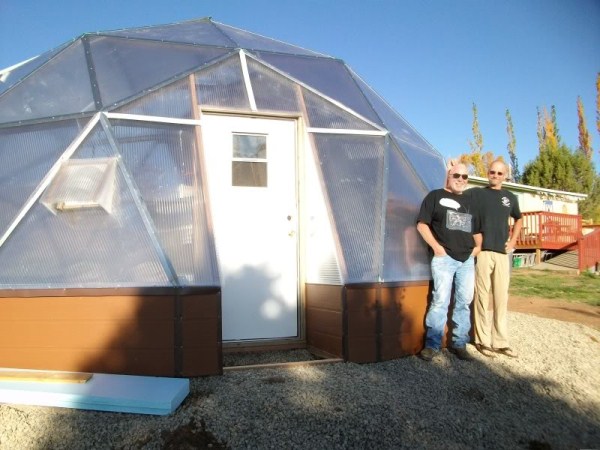 The solar panels have been installed, they operate air circulating fans and ducts for the raised beds. The plan is to produce 100% of the household's fruits and veggies in this dome, and to be totally off-grid in a year or so. The wood-fired hot tub was a very welcome retreat when the job was finished. I WAS TOO TIRED TO DRINK BEER. Believe it, or ….. Not!