Actual people building actual geodesic domes
These are domes that people have built using the Geo-Dome plans.
A GD15 build.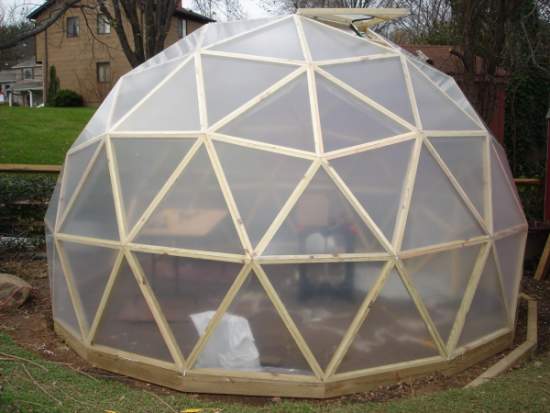 The GD27.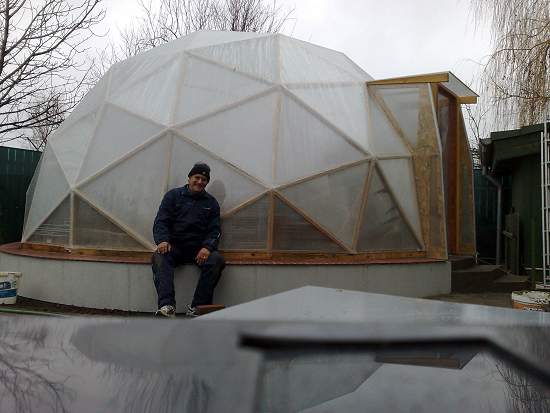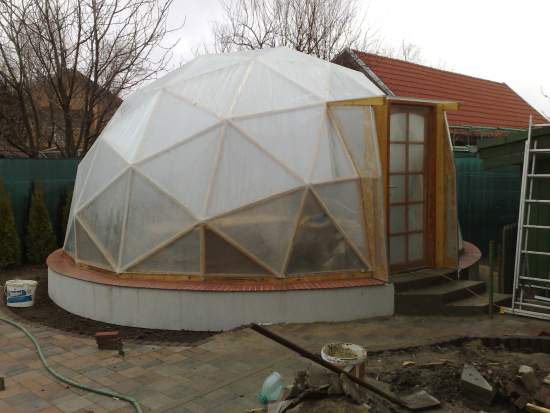 GD27 dome covered in glass and used as a conservatory.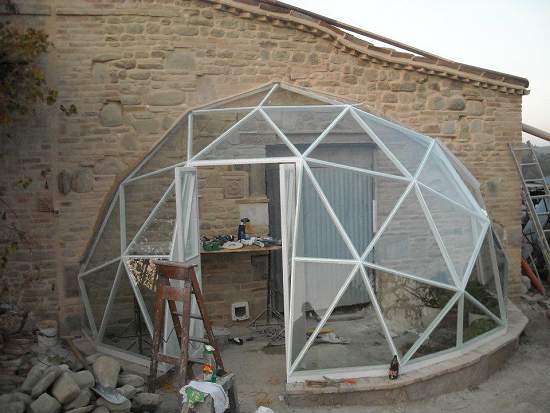 A GD5 kit in southern Ireland.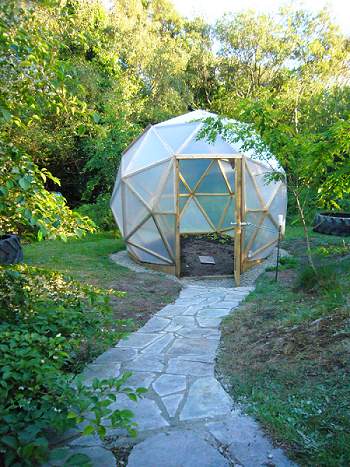 Group of domes built for a project in Slovenia.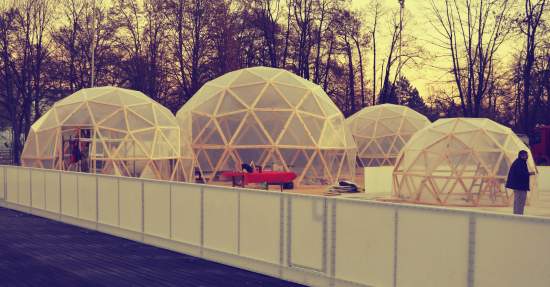 Here's a picture of a GD27 covered in polycarbonate with a custom raised base. I think this one is in Wyoming.
This is a dome frame in mid construction over a grain silo to make a glazed library.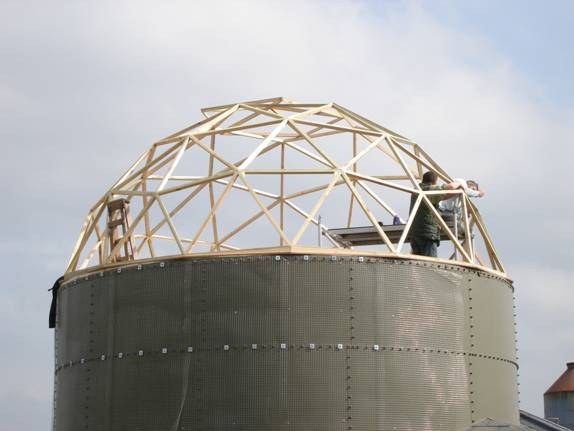 GD62 kit covered in polythene (polyethylene).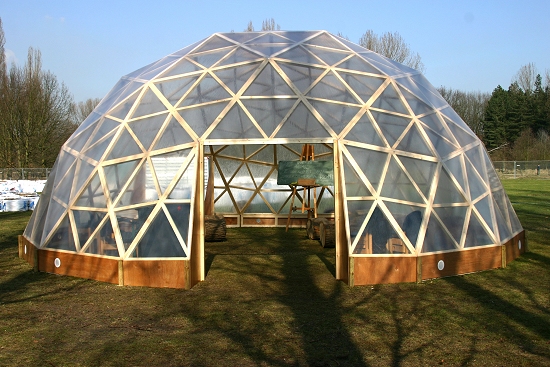 Beautiful picture of a GD15 dome kit.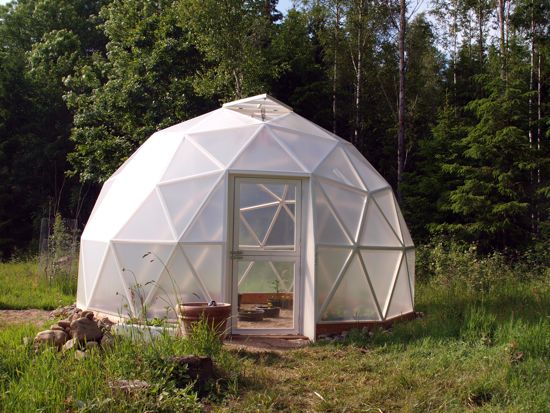 Here's another fantastic picture of the GD15 kit
This is a GD27 kit but instead of the standard double doors it has a rather nice asymmetric door.